Want to know a Profitable Business and required for anyone?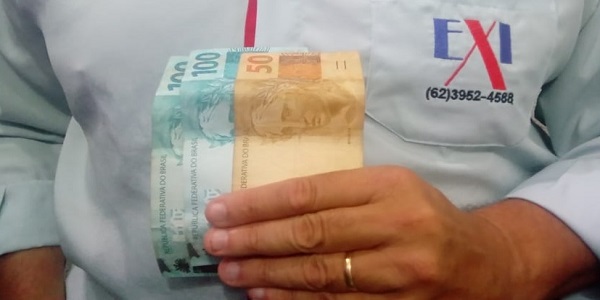 Good, I decided to look for a partner for my accounting and finance business.
I allowed myself to ask me some questions and I was surprised with the answers:
1 - I'm looking in the right place?
2 - What kind of society I offer?
3 - Because it's interesting to Society?
About looking in the right place (1) I wondered if my ads looking for a partner in social networks reach enough people, best, It is reaching the right people?
Okay I've done a few ads in the local newspaper, then people who appeared were often speculators, some of them did not have the entrepreneurial vision that I have, which is a basic requirement to be my partner.
So where should I advertise? The answer that I had about the right place (1) It was as follows: the internet is the right place Yes! The problem is that my business was so specific that made it difficult to reach the people really interested.
explaining: when I was looking for a partner people saw my business as "Accounting Office", that is, I was looking for a partner who was also because Contador It must be a counter for counter partner due to professional ethical rules of the Accounting profession.
And so? The answer I had was that I did not necessarily mean he was looking for a Counter to be my partner, but a professional in any field (related fields, mainly) it was entrepreneur like me, to develop a business group TOGETHER.
summing up:We will continue here on the Internet, but this time, now explain in detail and consistently well which is my goal!
The An expert group (2). It is this kind of society I offer. Many want to buy stakes, as it is the case of some who call me saying "if you want to sell part of my office"… It would not be my main goal, although it is not ruled out…
But then I offer? Good, It would be a business group that we could call An expert group. Because so I chose this name?
explaining: look! I've worked as an employee (at first) and also standalone, always in the Accounting area. In fact I call FINANCIAL AREA because my entrepreneurial vision is not about accounting only itself, but grow my business in the financial area as a whole. When I decided to focus on Accounting expert I focused on doing the right thing:
And so? Do we just? And the Human Capital, Where is it? You may be right there, behind your screen or Monitor!