Because part of Our Team? What should I do to be a partner?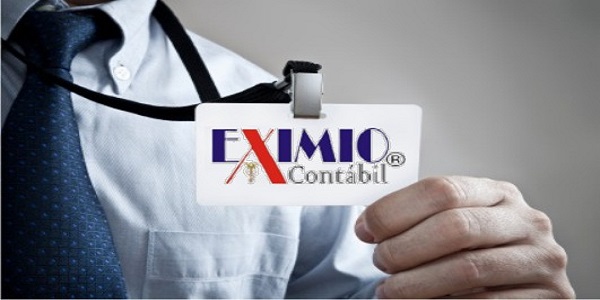 well, we got to this stage: I do not want to extend too… Be part of our team not only means to be a member, no Social Contract, or work in the same place… We are proud of our first partnership, a 2KS DIGITAL AGENCY - TAKES CARE OF OUR DIGITAL MARKETING - In exchange We provide Accounting Services. This is a real partnership, that is, There is one "exchange" services all of which gain.
But there are other smaller-scale partnerships, featuring the commission payment: we offer the services of these companies in exchange for a commission. An example of this type of partnership is the Soluti - CERTIFICATION - DIGITAL CERTIFICATES ISSUER - won a Small Commission to refer clients. This type of partnership is also welcome, since it is made with solid bases and any endangerment.
Still on partnership, We are looking for companies that working with the Foreign Trade, examples: Custom broker, Foreign Trade Consultancy etc.. so that we can disseminate together the services provided by us. Accounting expert specializes in opening and assistance in the operation of outside companies in Brazil, who are settling in here (see our website link International, clicking here).
But has anyone ever asked me: "What do you have in mind, what is your plan, because you want to have a partner, after all it is the Company or Partnership?" The answer may be simple or Complex, depending on your understanding and watched everything I wrote:
explaining: I have written in previous lines AM ENTREPRENEUR e I WANT TO GROW AS GROUP, So, as the saying says: "For those who can read is a shred letter"…
Let's put a hypothetical situation: …Do you have a Customs Broker Agency and need to reach more customers (logical). So I've been thinking… If you offer other added services would have a greater opportunity to capture? I could offer my services, SIM, I have enough experience with foreign companies, since opening in Brazil to complex operations (including import and export procedures).
In addition to offering my services could work with the same name expert group, or ACCOUNTING EXPERT, or EXPERT INTERNATIONAL depending on our partnership agreement. We could work in the same space or sharing the same interests in different physical spaces. In other words, you can go to your place and I in my, Our goal is profit, more customers, It is the issue of space just a detail.
Remember I mensurei on a PROFITABLE BUSINESS? So, be profitable is to open the doors to those looking for Products and Services. But what I mean about "open the doors": First of all, he JOINING in various forms of partnerships for various products and services are found in one place. Ok this definition al BUSINESS GROUP I'm trying to get you!
I did not want to take too, but it takes! Just to clarify more: My goal is to add some professionals who have entrepreneurial vision so that we can join in BUSINESS GROUP so that companies and people find us more easily, We can sell more, profit more!
It could not be clearer! What I want is profit, everybody wants, I represent a company, O Expert ACCOUNTING - ACCOUNTING EXPERT. As a business owner seek profit, not to short term as I mentioned, but at LONG TERM with solid planning and skilled people next to me.
If you felt a ENTREPRENEUR reading these few words I have written and, mainly, You are a professional in the activities mentioned, I would really like to talk to you! If you do not fit in these activities, but considers himself a ENTREPRENEUR and you have an idea for us to deploy, Also feel free to look for me. UNLIKE DISTO, WE WILL NOT LOSE OUR TIME! DO NOT CALL ME!
I've lost a lot of my time! this 2019 I decided to be more to the point, express with all the letters my goals for the avoidance of doubt! Who is afraid, think of short-term profits, have no idea any, I am just curious, I want you to stay in your place and I in my! Contrary to this, me procure! You may be tired like me and want something solid, real, strategic!
The year 2019 promises! We had a recent change of Government expressing a change of behavior of people, desire to change! And it motivated me to be more "aggressive" with the market. For this need YOU, because without human capital so I continue in the same place… I can even grow, make more (as is my case), but be BUSINESS GROUP and UNDERTAKE MORE, impossible without YOU!
Another example: You counter and may have few customers, sometimes enters a customer, I left another, but Entrepreneur, want to grow. So, because we did not grow up together? I made a blog recently about expressing myself "why" the Goiás counters do not want to work together. I expressed my opinion for a long time looking for a partner Accountant, but finding. Read the Blog, click here!
I perfectly feasible if you have a business in which I mentioned, and want to share space, gaining in return my NAME, My Mailing techniques, My Accounting Services etc.. The possibilities are many, depending on each type of business.
The focus is on reducing expenses and increasing revenues, obvious! I was all the time talking to represent a company, therefore, My goal is profit! If we find a way to work together, for example, we save on rent, utilities expenses, Telephone & Internet, employees etc.. There are other possibilities, Now bill together, as a Supporter disclosure, one sponsoring the other. Offering different services on the same site, Clear, as BUSINESS GROUP, I've seen it work perfectly.
Our business will be PROFITABLE as reduce costs and to increase the revenues (I now enters, Accountant). That simple, although this is a long journey, so I mention all the time in the expression LONG TERM. There is no easy way out, but anything is possible!
I could cite other examples, Undertake but not quite… We have to live a real situation, one day after the other to find out the possibilities. For this I need you! I will not mince words, if you got here I mean that my goal is HUMAN CAPITAL, as said, Need you!