Our Brands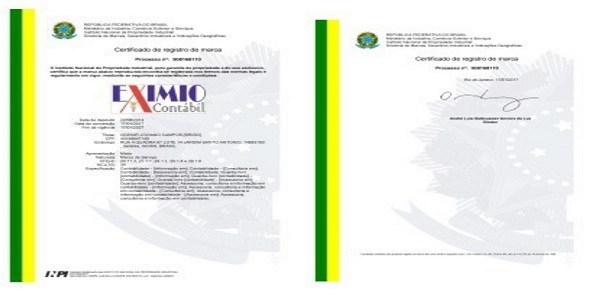 A brand expert ACCOUNTING It was granted on behalf of our Managing Director Odenir. This brand represents excellence of the services provided by our group and highlights our place in the market. With regard to our customers we are committed to transmit updated and accurate information to help in your decision making.
International registration:
"ACCOUNTING EXPERT"It is also a registered trademark representing our services to companies located outside Brazil that have the same meaning as "An expert ACCOUNTING". Both brands belong to our counter-Partner Odenir Campos. We are making efforts to expand our activities for this reason we are focused on restructuring and admission of new partners. Our two brands reflect our effort to exceed all expectations of our customers, in order to achieve this goal for which our team works hard to achieve.
our Philosophy
Our services are related to accounting management to deliver better results. This involves close monitoring of your business from the start: Proper planning, budgets, Audit and when they are needed. We have prepared the reports you need to make the best decisions for your company, this means BEST DECISIONS = PROBLEMS SOLVED. This is partnership!
Partner Search
This means that your business will perform well with our services, staff will be trained on a regular basis, their licenses will be kept in control and upgraded to, all you have to worry about is your sales. Since expert ACCOUNTING has created its meaning continues to be more than an accounting firm: we propose a complete solution in financial services for your Company. Its growth is our target!
Why Franchises
Our franchise business began to expand activities for professionals who understand our philosophy and want to follow our rules for franchises. We are accepting application for future franchisees who intend to join us providing the best services in the field of accounting. How do I become a franchisee?.